Features
Fraction ERP is built for small to medium sized engineering and manufacturing companies.
The Fraction ERP system manages sales, inventory, purchasing, production scheduling, shipping and invoicing.
Industries
Sub-contract machining and fabricators
Manufacturing make to stock (MTS) and make to order (MTO)
Specialist service centers and jobbing shops
Assembly, vehicles, engineered products
Fraction ERP has been developed as an exceptional tool for make to order engineering companies. Our cloud ERP software is suitable for a wide range of industries and business of all sizes. Fraction ERP will scale up easily with any operation.
Learn More
"We no longer struggle with spreadsheets since implementing Fraction ERP. We spend much less time on admin and chasing information. It has helped us maintain control of production and keep an eye on the business, with everything in one place."
Dave Crossman
Managing Director, Black Hills Products
Why Use a Cloud ERP System?
ERP systems are the backbone of any well run manufacturing company, regardless of size.
At Fraction ERP we believe ERP is great for even one user. ERP systems can take your business to the next level.
Improve Productivity
Productivity improvements are not limited to only the shop floor. Support processes such as sales, purchasing and quality will all benefit from productivity improvements.
Integrate and Collaborate
Stay in control of all processes and connect your team with one integrated system. Accessing the same data anywhere supports mobility and working from home.
Budget Friendly
Fraction ERP is designed for small to medium sized companies. Our cost effective subscription plans mean one price, including all support, updates and maintenance.
Data Driven Decisions
Fraction ERP makes data accessible to everyone. From simple day to day decisions on purchasing to new investment decisions, data keeps you informed.
Get Started with Fraction ERP
Self-on boarding cloud ERP system with unlimited online support
1

Arrange an Online Demo

Book an online demo to learn about Fraction ERP and how it can help your business. Talk to us about your business needs.

2

Take a Two Week Trial

Run some tests and show the team. Get everyone onboard first to make sure nothing is missed.

3

Ready to Launch?

Ready to launch? We will support you with online training and make sure your implementation is a success.
Book an online demo
Ready to learn more about Fraction ERP and what it can do for your business?
The demo usually takes 45 mins to 1 hour.
Team
Founded by three engineers, passionate about manufacturing and cloud technologies.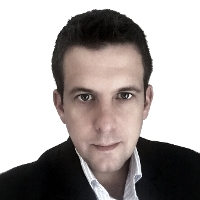 Patrick Chester
The Architect
Designs workflow, functionality, and development plans. Runs Fraction at his own manufacturing company.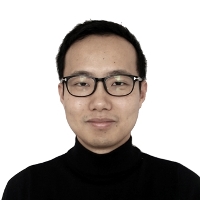 Junzi Sun
Chief of Technology
Application development, server infrastructures, deployments, and other Fraction technologies.
Giles Johnston
ERP and Manufacturing Expert
Literally has seen it all and done it all, from simple deployments to multi-million pound ERP systems.
Frequently Asked Questions